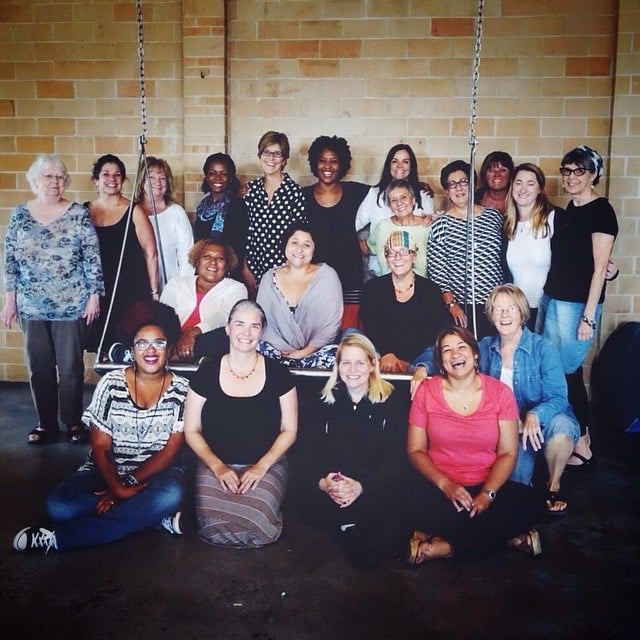 A few weeks back I attended a retreat with Karen Walrond, one of my newest professional crushes and 20 of my newest best friends, the Lime Lights!
Karen is the essence of creative. A lawyer by background, she spent years in the energy corporate ring and left a number of years back to discover and explore beauty and help others find theirs. (I know, sounds a little familiar?!)
Her blog is a hit and Karen now spends her time writing, blogging, holding retreats, and speaking. Karen's book, The Beauty of Different, allows readers to be who they are...uncommonly beautiful. Buy the book!
At the retreat we made a Love List.
Yes, a love list. As you know I'm not a fan of lists. I have to-don't lists and for-me lists but now I have a love list.
It's rather simple. A Love List is simply a list of things you love to do (and why). Here's a snip from mine.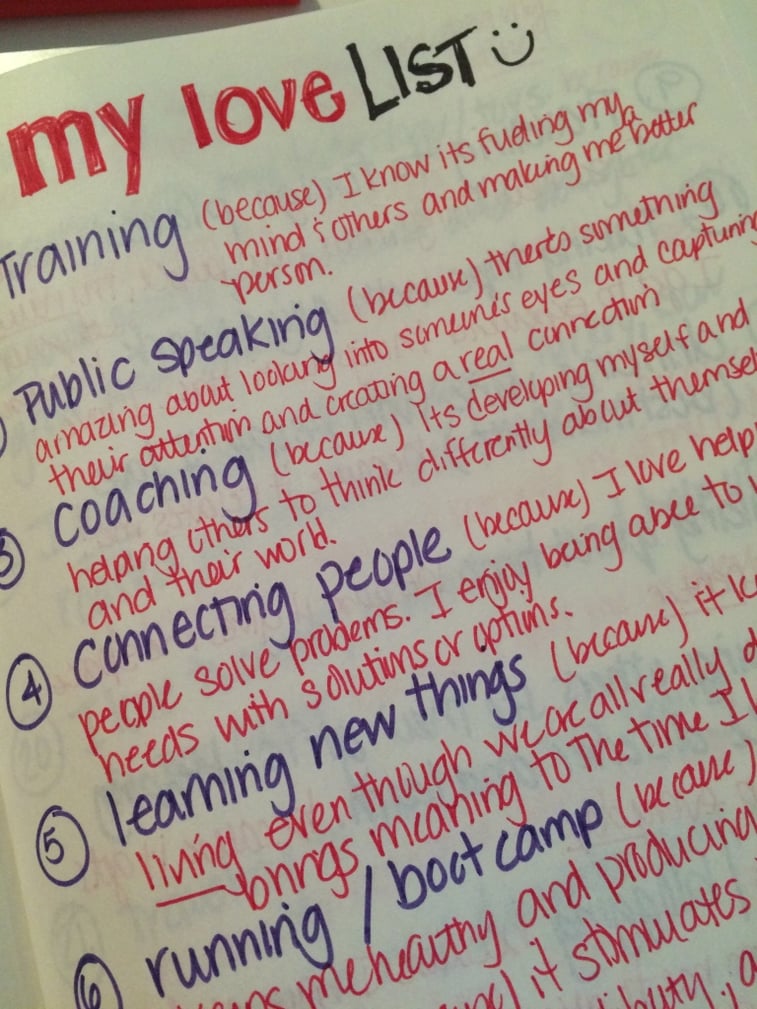 Making a love list was easy for me. After you list what you love you qualify the item by stating why.
Sadly we live and work in a world that's very disengaged. On average only 30% of the people working together are satisfied with the work they do. Perhaps this rings true with you?
We all have good and bad days. On the days I need a reminder, I go back to the three pages in my journal and remind myself of all the things I love to do. It's amazing how reviewing these can shift your mindset.
Here are a few I cherished last week:
I love connecting people (because I love helping people solve problems and I enjoy being able to match needs with solutions or options).
I love throwing awesome parties (because it's fund being able to share food beverages and experiences). Last weekend I hosted a great Halloween party for kids and their parents. We had a blast!
I love drinking wine with friends (because it relaxes me)! On Halloween the husbands went trick or treating with the kids while the women manned the candy bowl and drank bubbly. It was heaven!
I love taking quiet time (because it gives me space to center). Sometimes it's just great to go for a run and think about nothing. Saturday I got that chance.
I love getting my hair done (because each time I fall asleep in the chair).
My list has 34 things and it keeps growing. I am always trying to find new things to love!
What are some of the things you love?
It'd be great to hear you share some. Don't have a list? Start one!