Editor's Note: Happy April Fools Day! The day is in full swing and anyone is fair game. Pranks and tricks will be pulled all over the world. In our corner of the world I'm inviting guest bloggers all month to tell their stories about the remarkable tricks life they've encountered in this marathon we call life. We're all on a journey and sometimes it's not what we expect to be. Join Flor Dimassi and Jill McGuire this week as they tell us their stories on life and the pursuit of oranges and suburban Broadway. - Katie
As women across the country come together and celebrate autobiographical works such as Sheryl Sandberg's Lean In and Arianna Huffington's Thrive! it's apparent there's a movement about.
We are breaking through barriers and confidently saying, "We've got this".
Women are 50 percent of the college graduates in the United States; however we still struggle to be heard equally. Tack on cultural disparities such as being from Mexico and a single mother of two and do the math.
I was born in Mexico to a devout Catholic family. We moved to Houston when my father was transferred here with his employer. After attending high school I later enrolled as a full-time student at the University of St. Thomas to pursue a degree in International Studies.
My father insisted that I be self-sufficient and refused to help me purchase a vehicle as I began my studies. By juggling school and part-time jobs, I purchased my first car. The car turned out to be a lemon and I was faced with a daunting repair bill at the same time rent was due. I paid the repair bill and rent in lieu of groceries and quietly ate nothing but oranges for a whole week. What doesn't kill us makes us stronger, right? At the time, I didn't see the value in that lemon and those oranges, but I do now.
In life, I ask myself, how much do I want something? What sacrifices am I willing to make?
I tell people that it's your force and your passion. Never give up.
Besides an innate drive to succeed, it's important to find mentors to give you encouragement and to help fill in the blanks when we need it most. My mentor was a much-admired University of St. Thomas advisor, the late international studies professor Dr. Gustavo Wensjoe.
Like others in my life, he was an inspiration. I remember going to him very worried about an upcoming test. He said, "Flor, if I had to describe you, I could do it with one word – survivor. So don't worry about the test." Just those few words, and his confidence in me, strengthened my faith and put my fears to rest."
Since then, I've gone beyond surviving and graduated in 1992, never looking back.
In 1992, I helped found the successful Dimassi Mediterranean Restaurants. It was early on that I recognized how valuable being bilingual was in Houston and I was intrigued by the thought of greater opportunities. I eventually sold my restaurant interests to pursue another career in the energy industry.
I learned the "ropes" by translating energy engineering manuals. I knew what I was learning was beyond just translating language and gained knowledge of the US energy industry and how it was affected by foreign business interests. I knew I had to take my business a step further by incorporating my knowledge of business development and international studies into my translation company.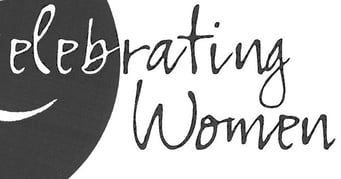 Going back to the conversation of women in business, I didn't have anyone in my life inviting me to "Lean In". My greatest asset was my ability to never give up my dream, a dream I held on to as a single mother of two boys who were raised to value life's opportunities. Wishing to support and encourage them in the right ways, I became a Boy Scout troop leader when they were young, and through hard work and determination, they eventually became Eagle Scouts. My sons are my two greatest personal accomplishments. They have gone on to college and I have put that same energy of teaching, mentoring and nurturing of my boys, into my business.
After fifteen years as a freelance translator, I rebranded my firm, Translation Services, to capture a more global audience. In July 2011, I expanded and renamed my company, Global Speak Network Translation Services and now contract over 30 experienced technical translators. Since then, revenues have grown over 300 percent and I was recently recognized by the HBJ as one of Houston's Fastest-Growing-Woman-Owned-Businesses.
It's time again to give to grow.
Next Monday, on April 7th, I will be mentoring women in business by invitation of the Houston Business Journal. This unprecedented event is happening across the country on the same day at the same time – BizWomen Mentoring Monday. This event will offer attendees the opportunity to choose from 40 professional business women mentors for one-on-one coaching sessions.
Join me in this important conversation. One that will enable me to translate hope into my native language of Spanish so that other women and girls who have immigrated to the US from Latin American countries and who find themselves challenged by demographics, family tradition, socioeconomics and gender bias, can find support and inspiration in the paths of other women in business.