Do you remember when you took a "lunch" in the cafeteria or lunch room? Like newspapers and many magazines, cafeterias are becoming a thing of the past. So is taking time to enjoy a meal! Tomorrow, my house will be brimming with Houston's finest and most influential women in energy and STEM. These women are young and old, experienced, mid-career, or new but the one thing they all share in common is a desire to connect on a more meaningful level.
It's my most favorite day to lunch every year!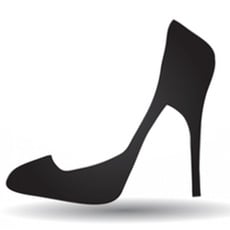 Sadly many of us joke about how we never take lunch. In this borderless go-go world, who has the time anymore? Many of us are globetrotters working crazy hours, rarely spending time on ourselves.
We must make the time.
A few years ago I decided my gift at the holidays would be putting aside the time to connect my networks in oil and gas. Women are rare in this business, so I wanted to create a unique space when I could get everyone together to enjoy the very thing we love the most: the company of other great influential women who want to learn, grow and make this world a better place.
Thus, The Ladies Who Never Lunch was born. The first Friday after Thanksgiving has become this new pot-luck tradition. Who would have thought "lunch" could have such an impact?
When women connect, powerful things happen. Here are some measures...
Last year, over 50 women came. (And, it felt like we had 50 kinds of salad to share.)

The invitation went out 3 months in advance. (Women are masters at the calendar. If you want it to happen, it's got to be in the calendar.)

Two daring women crashed the lunch. (I was impressed.)

Three attendees met others who landed new jobs because of the connections they formed. One of those women was unemployed.

This year we expect to indulge, laugh with, and welcome 75.
So, I'm tired of hearing it ladies. You CAN lunch. You CAN advance your life and career. You CAN be a positive change in our world. You just have to make the time!
Bon Appétit and stay tuned for a recap tomorrow in my Finish Line Fridays post.