The first step to success is knowing you can achieve.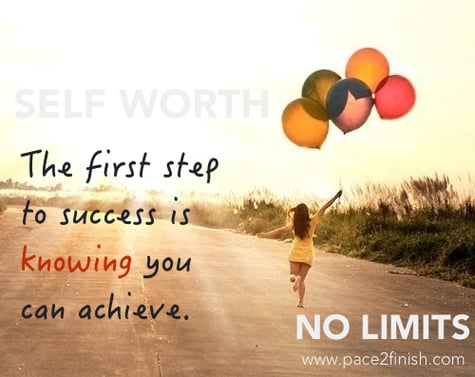 This comes from a place of truly believing you are worthy.
And in a world so full of anxiety, stress, anger and vulnerability, it's so important to have genuine sense of self-worth.
Self worth is who we believe we are (or aren't).
Yesterday I had the honor of supporting several leading ladies in my life. Having sat at another "President's Table", I attended the NO LIMITS Greater Houston Women's Chamber of Commerce Conference. Suzan Deison, CEO, friend, mom, and global community leader hosts this remarkable event every year. The day was filled with so much inspiration and hope, friendship, fellowship and true sisterhood. My hats off to her for her continued creation of community and connectivity in the spirit of helping all women and girls achieve.
The day was full of inspiration. The highlights:
Dr. Mae Jemison, a physician and astronaut and the first Black woman to travel in space spoke about reaching for the stars. (And boy did she! In 1992 she went into orbit aboard the Space Shuttle Endeavour.)
Cindy Bigner, a dear friend and mentor of mine took the stage to talk about her global assignments worldwide with an oil field services company and how that broadened her view of the world. Cindy's success is all about how she sees herself "I don't see myself different than the guys in the room. I look at what I bring to the table."
Christy Haubegger, Founder and Editor of Latina Magazine spoke about the importance of storytelling and teaching women to have their own voices. She also said something so profound that every woman I know needs to hear. "You can do anything today, but what makes women think you have to do everything? Life is a marathon." Well, you know how I feel about that one! Oh I love this woman. She's my new professional crush.
Allison Esenkova brought her friend Mindy Thomas, an inspiring woman who spoke to us from her wheelchair through a computerized device. You could hear a pin drop until Mindy got a standing roaring ovation for her luncheon address. #awesome #inspiring #real
Brisa Gawlikowski, an 11-year-old Hunters Creek Elementary School student sang a beautiful song whose words sent a solid message. "Get up again, try again, believe in yourself. Don't worry about what other people think." I could only think, wow this is the generation my daughter is joining?
What do all of these women have in common?
They truly know and believe they are worthy.
They hold a belief in themselves, in their world, in the people around them and in the work they do. They are about loving what they do and sharing it. They don't hold themselves back nor do they get in the way of others. They build bridges, connectivity, community and encourage others to develop a strong sense of self. They have suffered, failed, overcome and learned so much.
They didn't let the system, a process or another person define them.
They threw out the rules and saw NO LIMITS to what they could do.
They believe in the power of self-worth.
Never forget this. You are worthy. Don't ever let anyone (especially you) tell yourself you aren't.
Now go reach for the stars!
This post is a part of the ABC Series.