"Death is not the greatest loss in life. The greatest loss is what dies inside us while we live." - Norman Cousins
Over the holidays, two people dear to me passed away, or journeyed to the upper room; Skeet, a second cousin and cowboy, and Tony, a childhood friend and old soul. Though saddened by the loss, my sadness was tapered off as I reflected on their zeal for life.
Each lived life to the fullest: taking life by the horns, playing the hand they were dealt and being present to this life.
SKEET
Skeet was a bull rider who usually was tossed like a salad by the bulls he chose to ride; after a rough ride, he'd call home and ask his wife to run a hot bath to soothe the pain. He wore a bright smile and a cocked cowboy hat; as a man, he took joy in providing for his family, enjoyed the simple things in life and found serenity in the time he spent with his horses.
As I read his obituary, I was shocked to find that he was nearly 70 years old, his countenance and personality made him appear 55 years young. Peace births joy, grace and youthfulness. Peace comes from living the desires in your heart.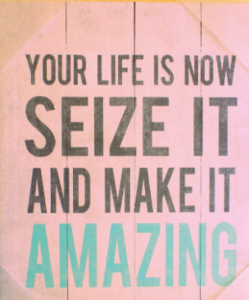 TONY
Tony was a childhood friend; we attended school together from elementary to university. His calming spirit felt like a deep well of fearless strength. Tony was the friend who said what needed to be said...never ruffling feathers because he spoke from a place of truth and wisdom. He was an old soul before his time.
He took care of the women in his life, especially his queen bee and wife, Quint. To the rest of us, he was our sounding board and protector on our relationship issues with the men in our lives. As a young adult, he was dealt a bad hand. In fact, most people would have thrown his hand in. But not Tony, as he started to lose his sight and experience other health challenges, he responded by living his life to the fullest.
Not a day passed where he didn't wear the silkiest of silk pajamas to bed; his days marked by fresh linen and fine clothes topped with a Kangol or Panama hat. He listened to his favorite music, drank his favorite drink, wore his favorite clothes and enjoyed many of the simple pleasures in life: sports, music and the word of God. Never once did he complain or feel sorry for himself. He was, as I jokingly called him, a tough old bird.' Today, he calms heaven with his presence; where I believe he has a new set of beautiful eyes, excellent health and pajamas made of the finest silk!
I share these two stories because I want you to consider the things that bring you the most joy?
What brings a smile to your face?
Are you living a life that speaks to the desires that brew in your heart?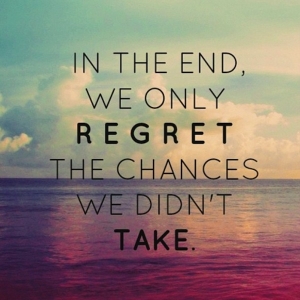 A life without boldness is a life filled with regret.
BOOM! If the lights were to go out right now, would you have any regrets?
Seize life! Live each day driven by the dreams in your heart. For some, it may be creating a life that allows more time with grandkids, for others it might be working less to spend more time with their children; and yet others, it could be traveling to see the world or building a business. God has placed these desires in your heart. Only you can take the actions to realize the dreams. Dreams take action and the first one is to 'wake up!'.
Drop me a line and let me know how you are seizing life.

In the meantime, Wake up and Seize Life!