These two words just flowed out my child's mouth a week ago.
Ally, my precocious pre-kindergartener looked at me straight in the face and said...
"It's Complicated."
I stopped dead in my tracks. Does she know what the word even means? And how? I certainly didn't teach her!
So...we were talking about change. Ally has attended the same school since she was 6 weeks old. Last Friday was her final day. Making this change was something I wanted to help her manage. I told her change was a necessary good and evil in life. Change is what moves us forward makes us better and it's what makes our world better.
"How is that Mommy?"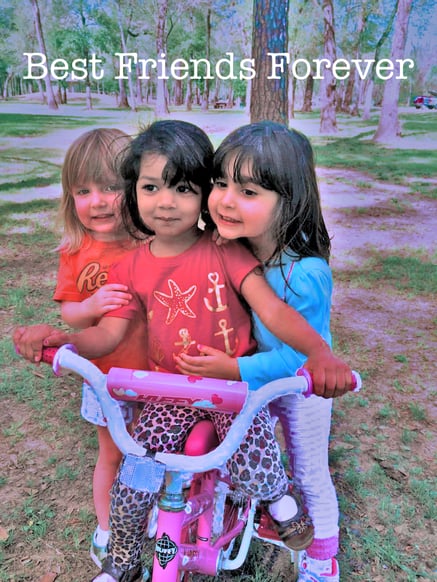 I told her, "Mommy is changing jobs so Ally is changing schools. How do you feel about that?"
"It's complicated, " she retorted.
"How do you know? Do you even know what that word means," I asked?
"Yes. It means complicated." She then took a nice long pause to think.
"Okay, but do I get to keep my friends," she asked?
"Of course. You always bring the people with you who matter most," I said.
She was happy with that answer...I suppose because it was simple?!
After putting her to bed that night, I thought a lot about our conversation. To be honest, I didn't want to move schools. She had her friends, and I had mine. It became that old adage of ...
If it aint broke why fix it?
Although when I spoke with her teachers further, I learned more about her capacity to think, act, behave and influence her peers. She needs an environment that will challenge or "complicate" matters for her so she can practice on new skills and learn. Oh it made this momma proud, but it also make me think about how complicated it might become, raising a precocious child.
I also thought back to the world I knew...the world 30 years ago.
When I was a kid, being different was a sin. We were encouraged to be similar. I got thrown in the garbage can a lot and didn't get picked for team work. My life of being the youngest person who always hung out with the adults put me in award social situations. Today, however, we encourage our children it's okay to be different because it's how they differentiate. And as an adult I've learned having friends at all ages and levels of experience has created a well-rounded knowledge base to learn from and leverage.
It used to be you did the same thing, day in and day out. You had one job with one company. The company was loyal to its employees and growing was about waiting for the guy ahead of you to die or retire. That's changed. The world is rewarding those who seek opportunity and not security...it rewards those who never waste a good crisis.
We learned from textbooks in school and by getting our news from television. And those channels were few and far between before cable, and it took years to update a textbook. Now we experience it in the field and get information by sharing what we know in "real-time". The world is rewarding those who create, connect, share and show up.
College was different from what it is today, and even what it will become. Learning models have changed forever. We're transforming how we learn, where, when, how long, and what it means to be an 'expert' in specific disciplines.
If we don't create our own "complicated" change or find our own ways to adapt and thrive, the world will pass us by. We must try new things, meet new people (of all ages and backgrounds), and bring on new opportunities to test our limits for growth.
I agree with Ally. Life is complicated. But I believe today is more complicated I think than 30 years ago.
What do you think? How has your world changed? How are our kids and future leaders shaping it? What's so complicated (or simple) about it?