This Saturday marks International Women's Day. This year's theme is inspiring change. If you're new to reading or a follower for a while, you know that change and women are two of my favorite subjects, with a dash of inspiration!
I love celebrating women everyday...and the many men that support them.
Yesterday, a little Oscar inspiration drove me to write about dreamers and the dreams they are making come true in their own lives.
Tomorrow, you'll meet Marci Fair. She's a new author, successful real estate executive, wife and mom of four in Atlanta. Her new book out is called TILT: 7 Solutions To Be A Guilt-Free Working Mom. It's this month's feature in the book club. If you have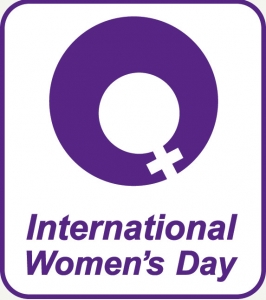 a daughter, sister, wife, or mother, anyone can appreciate this book. My mom is visiting this week and she's already ahead of me on our reading! Marci's message is simple and inspires working moms to change our mindset with a simple message: Memories are better than balance. I hope you'll participate this week in the conversation. One lucky person is going to get a copy of her book, compliments of me!
Thursday, two other remarkable women, Jillian Levin and Ashley Blalock and I will be mingling with Amir Taghi. Amir is a 17-year-old budding fashion designer in Houston who studied alongside Oscar de la Renta last summer. We recently stopped into his Tanglewood shop for a visit to see his latest designs and talk fashion. Amir says women's fashion is all about change. On Thursday afternoon we'll be at Amir's tailor shop where I'm having a gown made for Mother's Day in May. Stay plugged into via the Facebook page or via Twitter to catch in on the conversation.
Friday, I'm hosting the first Ladies Who Never Whine. Born out of the Ladies Who Never Lunch, this simple get together is about inspiring women to think differently about networking and creating space to unwind, connect and have fun, with no agenda except to create human connections.
Lastly my friends at Kronos and Xplane created this video (also shown below) in honor of International Women's Day (March 8th). The purpose of this video is to provide viewers with a look at several interesting facts and statistics about the changes and developments that have impacted women in the workforce.
Happy IWD and join the

#womensday

conversation on Twitter.
[youtube id="kHHLvkml_E4#aid" width="600" height="350"]