Curiosity. It fuels human imagination, the desire to explore, investigate and learn. It drives the thirst for something bigger than ourselves. It seeks to build new knowledge, to find something different or to even transform our world. We get first glimpses of curiosity at birth.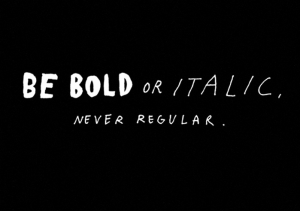 A newborn follows sounds, faces and interesting objects with her eyes. As we age, that curiosity develops further. Last week, my nearly 3-year-old daughter most recently pretended being a monster when she dressed up for Halloween and went door to door scaring the neighbors.
When popular children's book character, Curious George is caught in the jungle and brought back to the city, he can't help being interested in all the new things around him. Though well intended, the monkey's curiosity always gets him into trouble.
Children are naturally inquisitive and curious and ask questions that are both funny and touching at the same time. As adults, though, our curiosity wears off. We stop asking good questions, stop searching for "why" and don't care about the novel or extraordinary. When we stop showing curiosity, we accept the status quo.
If this sounds like you, it's time to get a curiosity makeover! Here are five things to consider.
1. What are you reading? If you aren't reading, it's time to start. Reading different things will provide you insights to stretch your thinking.
2. How open are you? Be open to learn new things, rethink about things, and to relearn. Curiosity is about wiring your mind to go beyond what you already know. That takes having an open mind.
3. What questions are you asking yourself and others? What, why, when, who, where, and how are the best friends of curious people. When you see something, before you make a conclusion, practice curiosity and ask!
4. Who are the people who influenced the world around you? Take note, the future belongs to the curious. Steve Jobs, Albert Einstein, Milton Hershey, Nelson Mandela, were all fueled by curiosity and our world changed because of them. They dared mighty things and made those things possible.
5. And if the above isn't enough, curiosity not only landed us on the moon, but last August on Mars. Click here or below to play the curiosity video.
[youtube id="voYsnECLduQ" width="600" height="350"]
What has your curiosity dare to dream? How are you flexing this muscle to change your world? Are you ready to make those things happen?