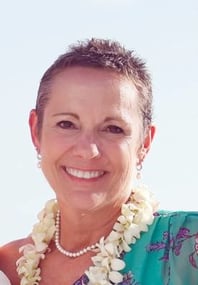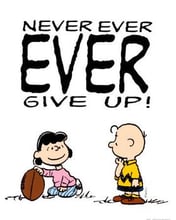 In 2009 I decided to run the London Marathon - it was going to be my only one. I kept going running Chicago. I then got the wild idea I'd do the "5 World Majors": London, Chicago, New York, Berlin and Boston. I did London and Chicago in 2009 and New York in 2011.
This is my third attempt to run Berlin. I trained in 2010 and became pregnant. In 2012, I trained and dropped due to an injury. In July of this year I had another setback -- more heel pain and injuries. However, it's like they say...3rd time's a charm!
I am running in honor of, Dixie Evans. On 11/26/2012, during a routine physical, her doctor felt a lump on her thyroid, she had it biopsied and found out that she has non-hodgkin​​s lymphoma...a cancer she's fought and won in 2004. Because Dixie, never ever gives up. She's that kind of woman. And like Dixie, in 2 weeks on September 29th, I will finish, because I never ever give up (NEGU)
Please join me in my effort to raise $2500 in the next 2 weeks for NEGU (Never Ever Give Up - The Jessie Rees Foundation) for pediatric cancer.
Donate to NEGU & Katie's Berlin Run here!