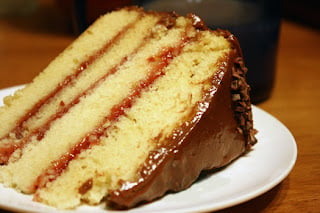 I don't get to talk much about cake since it's a no-no on the diet, but this was just too funny to pass up.

My kid is awesome. She's full of life and keeps me smiling every day. Dane, the boy in her class who I think is madly in love with her has a small problem with biting. They say it's harder for boys when they are toddlers to express themselves so they bite.



Tonight's discussion went something like this:

Ally: "Mommy, Dane bit me."
Me: "Well, are you okay?"
Ally: "Yeah. I'm okay Mommy."
Me: "Ally so what are you going to do the next time Dane bites you."
(In the sweetest most angelic voice...) Ally: "I'm going to tell Dane...Dane, I'm not a piece of cake"

That's my girl!