Well, I did it. I PR'd. The temperature for the 2009 Houston Half Marathon wasn't what I had hoped it would be but it wasn't too hot. According to the signs on the route, conditions were 'optimal' although I'd like to think if they had been 10 degrees cooler, I would have been a very happy runner!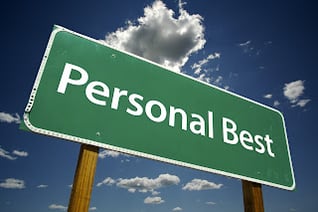 Splits were pretty good with 10k as a personal best in less than 62 mins; I was running well until Mile 7 when my left knee decided to rear it's ugly head. I pushed through. All in all, I was a happy camper. Afterall, I had just got off a plane from London 36 hours prior and hopped another flight to New Orleans at 3pm after the half.
So, I ran New Orleans last year in 2:19:59.
This year I ran Houston in 2:09:01 -- A personal record is a personal record. I'll take it. :)