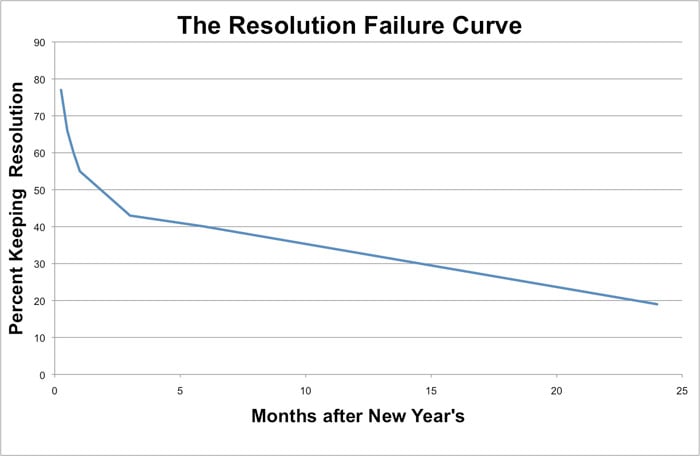 Do you make resolutions?
Do you keep them? I used to make resolutions. Each year the list went on and on.
And then ten years ago, today, I was sitting in my chair, unhappy, unhealthy, and ready to make a real change.
At 275 pounds, after years of neglecting my health, I needed to do something! And I did. I got fit and it changed the course of my work, life and all the stuff in between. What I didn't know is that I was beginning to create a path to my own unique legacy.
And then it happened again...
In January 2014, I found myself in a familiar spot. I was unhappy in my career. And while it have seemed so obvious for many... (go for the big job, fancy title, swanky chair and big money), it wasn't. This time cancer was knocking on my door for a second appearance.
Cancer kicked my *** in gear.
When cancer knocks at your doorstep with a reminder that we are all on borrowed time, clarity emerges. Things became simple. My values were grounded and choices became very clear.
I will live and work with purpose and leave a meaningful legacy...my legacy.
I will spend my time with people who bring out the best in me, in themselves and in the world.
I will think and live for the long-term.
I will thrive on creating something lasting, special and beautiful.
This year brought clarity.
Sometimes life throws us curveballs. We lose our way. We get caught in a fog so dense that it's hard to see through it! Maybe you are in that fog right now. Maybe you're looking for answers? A word of advice?
To get clear, toss resolutions and go for creating a legacy.
Whoa, a legacy. Big word. Legacies take the longer term view. Quite simply they force us to think about what we really want.
What do I want?
What time am I prepared to give? What time do I have?
How will I leave a mark?
Who do I want to impact?
What steps do I need to take to get there?
Do I have the right resources to get there?
In a world so focused on the short-term, legacies are very hard to build. Like marathons, they require constant focus, a desire to drown out the noise, the ability to course correct, and discipline to see things through.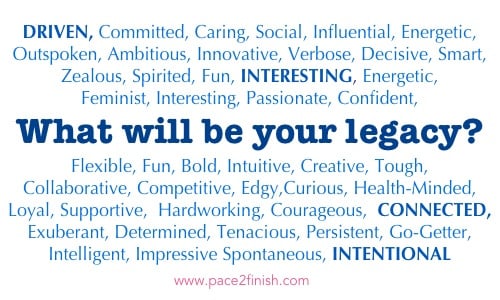 Three steps to creating a lasting legacy.
1. Define it.
Take your time to define it. Use your senses. How do you see it? feel it? hear it? smell it? If you can't find your way, start with a trusted circle of advisors.
We often live our lives doing things we have NO business doing instead of living our gifts. Getting external perspective can unlock things you may not have been able to see in yourself. This process could take a while so don't be in a hurry. Explore, have fun, and be prepared to accept new learnings about yourself.
2. Own it.
Once you define it, don't be afraid to call it out, as crazy as it may seem. It's yours and that's what makes it awesome. Owning it means you demonstrate a reality around embracing and making it real. And while it may seem silly, drown out your inner critic (and those around you). This part can be hard. It means giving up old habits and sometimes dumping added weight in the relationships that are bringing you down. Stay the course. Be proud. YOU GOT THIS!
3. Make it happen.
Ideas are great. Visions are grand, but without action, they mean nothing. Talk about it all you want but it doesn't become real until you make it happen. You've made it this far. Now it's time to shine. GO GET IT!
Warning: Not everyone will see it your way.
Legacies are for people who do the hard work of dreaming, thinking, creating, believing in themselves, owning their path and making it happen. Beware, though, not everyone will be able to see what you see. It's okay it's NOT for them.
Clarity is either intoxicating or intimidating. When things get clear, two things happen. People will be drawn to you or they will fear their own inadequacy. Someone who knows what they want and has a reasonable path to make it happen scare the weak-minded. Don't let them poop on your newfound discovery. Let them go! You deserve to live drama free. Life is too short.
Embrace your supporters. Say YES when someone offers a genuine hand to help. Make a nest around those who believe in and want to see you succeed. Invest time in the right relationships and thrive! You deserve this and are WORTH it.
Sharing is caring. Share your knowledge with those seeking to find their own. Nurture new relationships and help others in need.
So, what say you?
Have a wonderful new year and prosperous 2015. See you on the other side.