How do you know when you're fab?

You know, fab? As an fab-YOU-lous? We're all fabulous because we define it but I believe it has some fundamentals.
My fab factor has four dimensions: Faith, Fitness, Friends, and Fashion.
FAITH
It first starts with sheer faith...faith in yourself and faith in someone/something bigger than you. I'm not going to preach what or whom but it's the notion that you fundamentally believe you are worth it and that someone else is in charge of the bigger picture. When you ground yourself in faith...you have the foundation to build your own fab factor.
FITNESS
Fitness is not just about movement. Fitness is about what are you doing to take care of yourself. How do you eat? What do you eat? Are you sleeping enough? Are you managing the right pace? Are you fit to get up every day and do your best job? Emotional and physical fitness are very important to enable us to perform, period. If you are "inactive" in any of these areas, it's time to get active. Do something. There was a day I couldn't run a mile or even think about managing a global team in five geographies. But with consistency and a good regimen of nutrition, counseling and coaching, eating well, and exercise, I can and did move mountains (the physical and the emotional.) Meeting my needs meant I could be prepared for any career or personal opportunity, and so can you.
FRIENDS
Friends also make up the fab factor. Let's face it, you don't get anywhere in this life without other people. Friends are those you choose to put in your village to support your journey. These can be family members, colleagues, people you read, follow online, or meet out in your normal course of work and life. Who are your friends? Who are the people who believe in you? Who is in your personal board of directors? How are you connecting to them? Why do they mean so much to you? What are you learning from them?
FASHION
Fashion is about style and presence. It's not just about what you wear, but how you turn up. What do you say? How do you say it? What language do you use? How do you present yourself? What's your platform and message? Oh sure, when we think of fashion, we think it's for women. Nope...it's for all of us. There was a time long ago when I weighed 275 pounds that I just wore black. It was my signature color. With time (and having lost nearly 150 lbs), I came to appreciate Hermes scarves and adding color to my presence. Now everyone knows me for my scarves. For some it is shoes, or for some of my male friends it's ties. We all have something. What is your something? If you don't have it, are you willing to discover it? Beyond the obvious, it's also about how you move the room. Are you standing up tall? Are you smiling? Do you participate too much or not enough in a conversation? Do you ask good questions? Fashion is about the physical (what we see) and the emotional (what we don't see) but how we feel around another person.
We all have the pieces we need to be FAB. We just have to find them. That's why I'm kicking off something new...
It's called the Fab Factor.
Like the remarkable series which features unique stories from people who are doing great things and learning about their work and life, I also want to bring in perspectives to help shape and form your definition of "fab". Each week or every other I hope to have a Fab Factor piece. Next week I will feature style. It only seemed fitting because I'm headed to California which is a completely new space for me. I recently panicked too. What am I supposed to wear? California and Houston are not the same. This paradigm made me think...when we begin something new it's important we bring elements of who we are with us and infuse those with our new space rather than trying to change our approach all together. It's why I enlisted some help!
So please give a warm welcome to my friend, Valerie Anderson.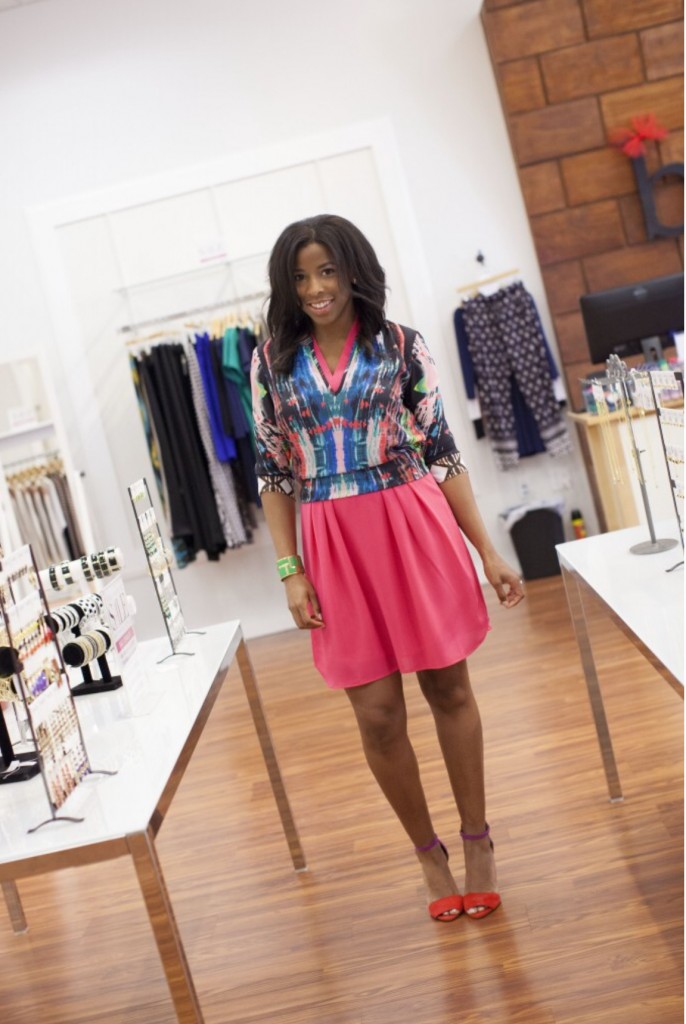 An engineer brain child by day, Val is founder of the haute style blog, Style to Envy. After years of working in a male dominated industry and not expressing her authentic personal style at the work place, Valerie decided enough was enough. With a lifelong passion for fashion, she decided to jump into the blogosphere and started a personal style blog to satisfy her creative outlet. A faithful shopping date one afternoon provided to be a game changer and before you know it Style to Envy was born. What started as a blog quickly evolved and opportunities were endless. You might recognize her from ABC, LiveWell Network, Houstonia Magazine, HoustonPress, Houston Chronicle, and People StyleWatch Magazine.
I love Val's philosophy, "Shop your own closet first, the options are usually endless and limitless". She's right. We all have so much within us to be fabulous, we just have to discover it.
Stay tuned for next week's trip to the West Coast where I'll be taking on the beaches and Silicon Valley with my own Fab-Factor, thanks to a little help from Val.
What makes up your fab factor? Perhaps you or someone you know has unique ideas to contribute to the "Fab Factor" series. If so please connect with me.