Good morning and Happy Monday.
Thank-you. If you're reading, it means you've taken a few precious moments from your already busy day to be distracted by what I have to say.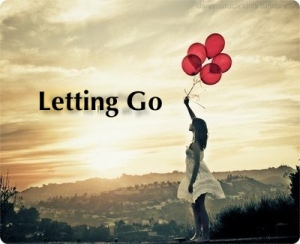 As you may know, I'm a self-improvement and change junkie who loves to share, connect, and learn. I like to curate content, follow interesting people, and read.
I'm reading a book called Hands Free Mama. Before I lose the guys and non moms...
I want you to all know this is a book we can all embrace.
I read three chapters while getting my massage and manicure on Sunday. (How's that for multi-tasking?)
You need to buy this book, today.
Rachel Macy Stafford, the author, is my new best friend. Her book helps people let go in order to determine what matters. About 20 pages in and I began to have this sinking feeling. I thought ...
"I'm that woman, sometimes."
In my attempt to be a mom, wife, runner and corporate gal, I often have to stop and ask myself if I'm making memories or to-do lists...if what I'm doing right now at this moment matters. Does it have to be perfect, or can it just be? I've been a perfectionist all of my life. My career is important to me as is my ability to progress. When I had Ally, I got it all wrong. Instead of letting go, I tried to do more, I didn't say NO enough, I didn't ask, it all got to me and eventually I left my job.

I used to think that extra effort to make something look perfect or staying up to finish something was important. I was wrong. It actually has the reverse effect. If you want to be a leader in anything, you have to know when to put your foot on the gas and when to let up. You have to be able to prioritize and focus on what's best at the time. You can have it all... just not all at once. Life's too short to miss what matters most.
So what DOES matter?
Rachel recognized this problem and began practicing simple strategies that enabled her to momentarily let go of largely meaningless distractions and engage in meaningful soul-to-soul connections. She started a blog to chronicle her endeavors and soon saw how both external and internal distractions had been sabotaging her happiness and preventing her from bonding with the people she loves most.
This book offers answers and simple approaches to finding balance in a media-saturated, perfection-obsessed world. It doesn't mean giving up technology, forgoing our jobs and responsibilities. What it does mean is seizing the little moments that life offers us to engage in real and meaningful interaction. It means giving the ones we love the gift of our undivided attention, leaving the laundry till later to dance with our kids in the rain, and living a present, authentic, and intentional life despite a world full of distractions.
Again I say, you need to buy this book, today.
We all live distracted.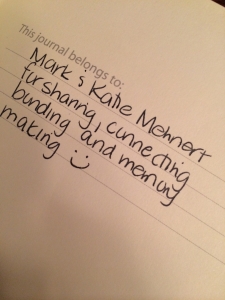 Yesterday after I finished the first three chapters, I took the advice of one of the chapters and I stopped at Walgreens to get my husband a late Valentine's gift and a card. I spent $10 on a moleskin black book journal. I gave him the Little Black Book at dinner time last night. Inside I wrote an important message:
"This Valentine's Day I realized how full my life has felt. But I know there is more I can do to be a better mom and wife.
So my gift to you and Ally is to start spending more time being 'present'. I am sorry I do get distracted but you are both my life and important to me. This journal is intended to capture appreciation. I hope to spend more moments together that matter and make amazing memories."
Today I will be writing down what matters to me most and will share that tomorrow.
I invite you to join me. What are you letting go of so you can focus on what matters most?
This month a few of us are reading Hands Free.