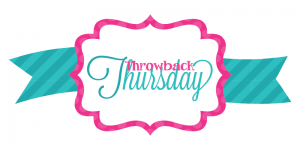 Here it is, January 2, and I'm already looking back. Well, since the digital Gods make the rules, technically it's okay since it's Throwback Thursday #TBT. (You know, it's the day when you put a picture from a "while" ago on your social media sites. We call that "vintage".
So many of you were surprised to know about my "heavy" days. So, I went digging to find you non believers a few pictures. FAIR WARNING, I'm exposing some of my really bad ones...and my favorites.
Like this one. My "glamour shot" in 2003. I really thought it was a great picture...
Um, yeah... then. You know, when the hand under the chin was "cool" and eating anything and everything fried was on my menu.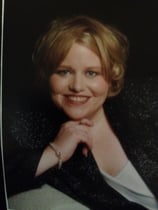 Oh dear, I'm not sure who is more hideous? Him or me? This was taken on my first trip, outside the state of Louisiana. (Circa 1998?) I spent a week in Hollywood hanging out with my Uncle, who is the creator of Mr. Bill from Saturday Night Live.
(Now how is THAT for vintage?)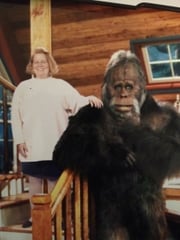 And then I finally got with the program.
Fried became baked. And fit became my life.
I real with myself. And I finally found happiness in feeling good about my health.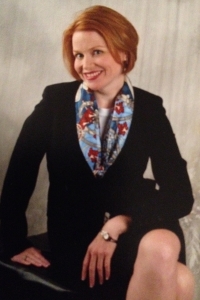 That health turned into wealth... a wealth of a new opportunities, a career that soared, and new relationships.
I met my husband, found new friends, and gained a real self confidence about my work and life.
And this momma, wife, runner junkie, corporate gal ain't going back.
I'm only moving in one direction: forward.
(Albiet I still have 5 lbs left to lose from the kiddo... but you get the point!)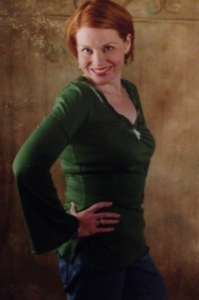 The Great Purge of 2013 actually gave me this opportunity to look back. I keep specific things from my past as a way to measure progress, connect the dots and chart the future. Pictures, mementoes, and I even have a copy of every performance review. I went through my younger years and even found my report cards. Going back is cathartic sometimes. It's kept me on the new path I carved out.
Is life easy? No. Is everything hard? Yes, if you believe it to be. We are what we think, eat, drink, sleep and become.
So what's your Throwback Thursday going to look like 5, 10, 15 years from now? You are the one to shape it.
Seize life. Purge. Grow. Life is too short.
Happy Throwback Thursday!