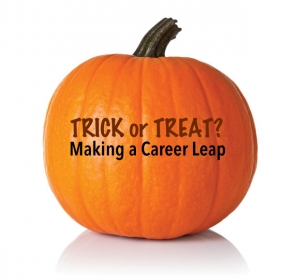 Today we talk about career ladders and lattices. Who needs a ladder or lattice when you can just leap? Yesterday, Jennifer Emerson wrote about Knowing When to Move Your Cheese. Nearly 19 months ago, I got onto the career ledge, and didn't move my cheese, I took a large leap OVER it. What a trick!
After 7 years, I left Royal Dutch Shell to join BP, a struggling oil giant looking to make significant changes in the wake of Deepwater Horizon. Leaving my comfort zone was a difficult decision to make. It meant leaving a place and people I loved, where I was comfortably sponsored to join a weakened company trying to rebuild after the largest industrial accident and spill of our time. As a native to the Gulf Coast, you can imagine the things people said.. "Big Panic? Big Problem? Bad Petroleum? Have you lost your mind?"
I have my daughter, Ally, to thank for my big leap. When our children are born, we are reminded how important it is to do meaningful work. I wanted to be a part of a team that learned to become successful and rise from failure..to overcome something. Have you ever wanted something like that? As a change leader, I embrace opportunities, shape strategy, deliver meaningful results, and support people and companies thrive and evolve. Did I lose my mind? No, I tapped into it, yearning for something bigger than myself to put me on a path to new growth...to push me beyond what I had ever thought of doing.
So, how's it going?
It's been a roller coaster! My first year was reminiscent of my New York Marathon in 2011 - 26.2 grueling miles of steep bridges. BP isn't a flat race. The crowd is different. The stakes and emotions are high. My 'known' coaches aren't just down the hall. And in some of my darkest hours, when it seemed like I could lose my way and "hit the wall", it became my time to lead, to make difficult decisions, to show courage, speak up, do the right thing, and be me. There were days I questioned my choices and wondered how I landed myself into this seat. What was I afraid of? I was afraid of an acceptance that I could truly do more than what I had done. I feared the very thing I encourage others to embrace...the power of human strength and greatness.
After getting through the wall of this race, I am reminded by that voice inside me that encouraged me to leap. This has been good for me. It's been healthy to step into the unknown and explore something bigger than myself. I'm proud my past experience and relationships prepared me well. I've met interesting people, from the board room to the field, military leaders, and worked alongside an American astronaut to help build a safer company. I am pleased to see our progress. It's slow, but I'm inspired to keep going.
Thinking of leaping?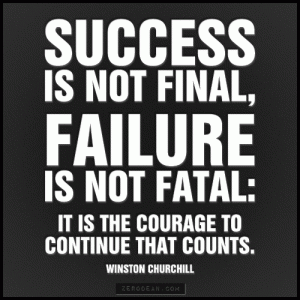 1. Look before you leap. Research, read, and connect. Knowing something about the game you are about to play is everything. Having "friends" to greet you at the door is even better. I connected with people who worked in both organizations to get perspective. I built a support network around myself...they were my "night lights" when I needed a little light. (Thank-you! You know who you are!)
2. What got you here, won't get you there. PACE yourself in the new environment. You are hired for what you've done, but once you join a new team, it's your turn again to prove yourself. I took an assignment I could perform in well so I could learn how BP manages its business while doing what I love: connecting with new people and building relationships. It's positioned me well for my next assignment.
What did I learn?
1. Real friendships remain and you make new ones. You may leave a great company, but real friendships and memories stay with you. These relationships are now even stronger. I see former colleagues more often now than I did when we were a few doors down or an instant message away.
2. Life is too short to let fear make big decisions for you. Sometimes you "gotta leap" and go for it. Seth Godin says you either stand out or fit in, but not both. I never was one to fit in. So I stepped out on a ledge one day and leaped.
I learned success is not final, failure is not fatal: it is the courage to continue that counts.
Happy Halloween! Be bold. Be brave. Be you! The world needs your treats.