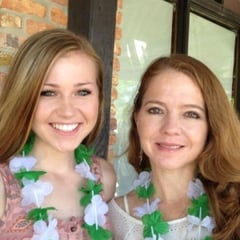 There are days when I truly believe life is not fair, and yesterday was one of them.
My step sister Elizabeth, put on her wings and flew into heaven. Sadly, Elizabeth couldn't see or feel the beautiful special and talented person we all saw, heard and loved. Elizabeth was a kind woman, and while we were not blood sisters, I always considered her my and only big sister. And despite the demons she fought, her love for music and beautiful voice will always remain in our hearts. What I do know is ...
The world will never sound the same again.
Sleep peacefully, sweet, beautiful Elizabeth...until we meet again.
Elizabeth Carter & Addicted to Love (2012) - Voodoo Funk & Soul Company
http://www.youtube.com/watch?v=Qyx8htGRsy0 or
[youtube id="Qyx8htGRsy0" width="600" height="350"]